As Creative Art Director for Active® I had the opportunity to help reshape the brand and watch it grow into one of the leaders in the Action Sports industry. Over the years I was able to assemble a small, talented team that helped facilitate my visions and take our brand well beyond the competition.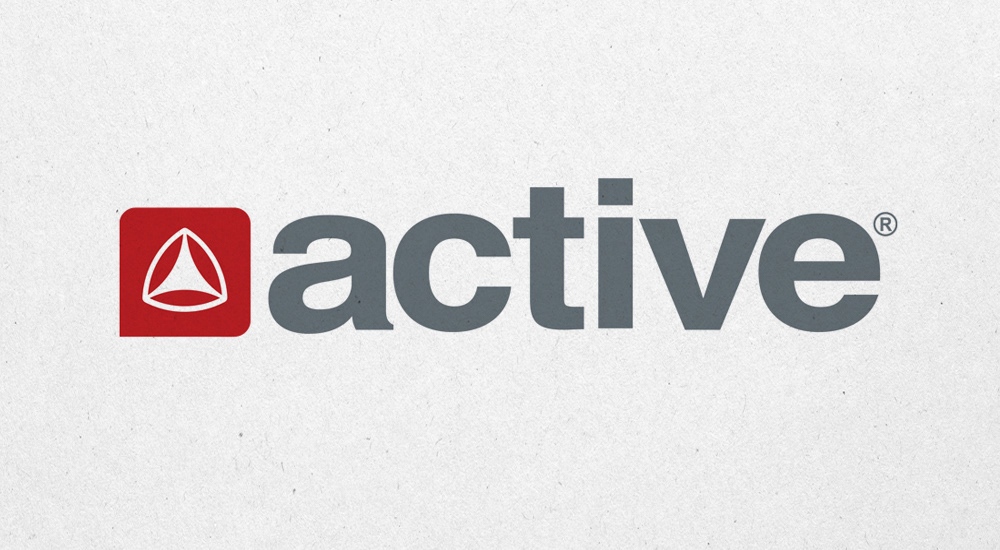 Active

/

Active Ride Shop

/

Active Mailorder

re-branding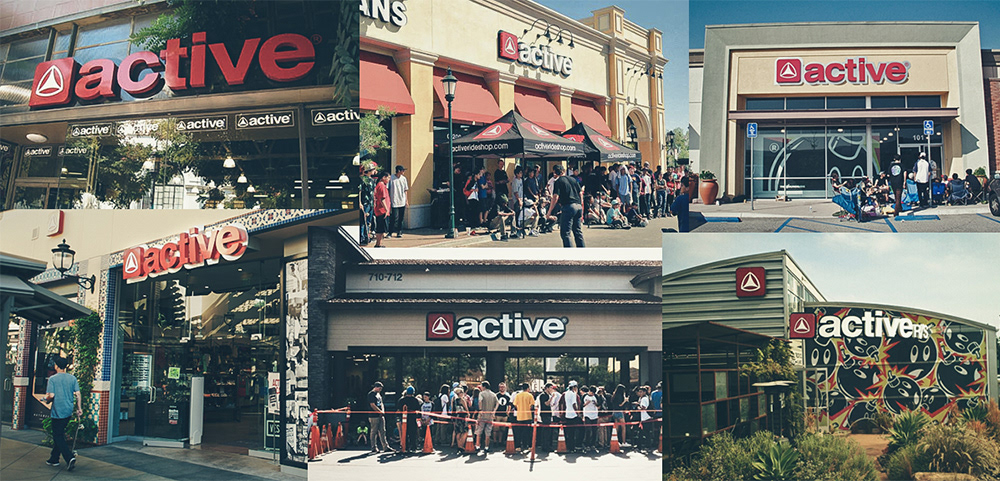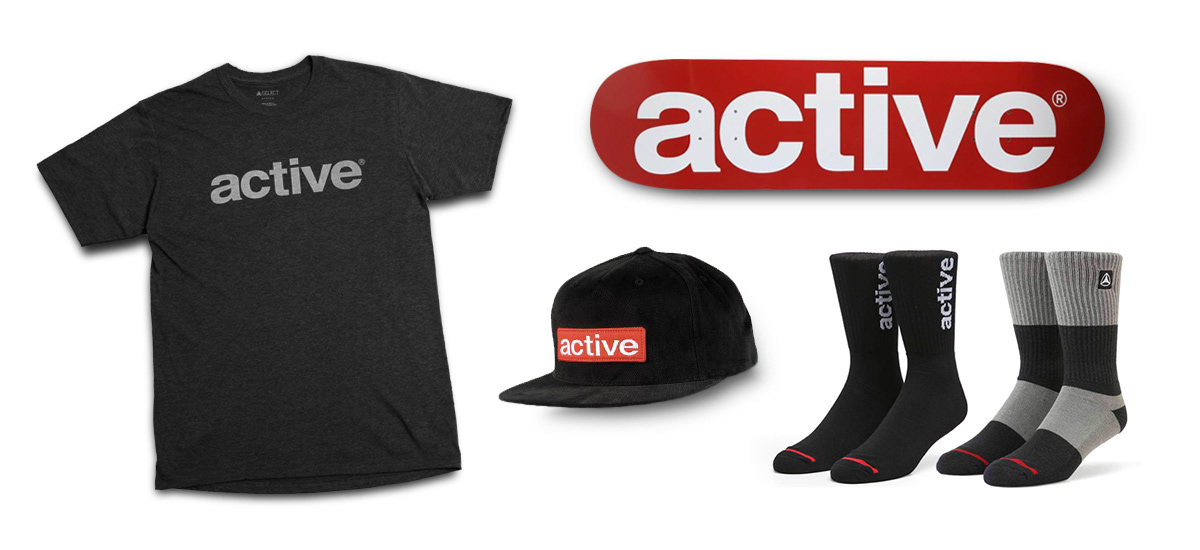 Active Pro Team Ad Campaign / Concept & Direction
I wanted to create a different type of team campaign that focused on each rider's unique personality, rather than just the tricks they were doing - like in every other magazine. We had the most legit team in the industry, so I thought the best way to feature them was to celebrate their individuality. These were some of the spreads featured in The Skateboard Mag.
Creative Direction
 Chad Theetge | 
Design
 Eddie Vasquez  |  
Photography
 Atiba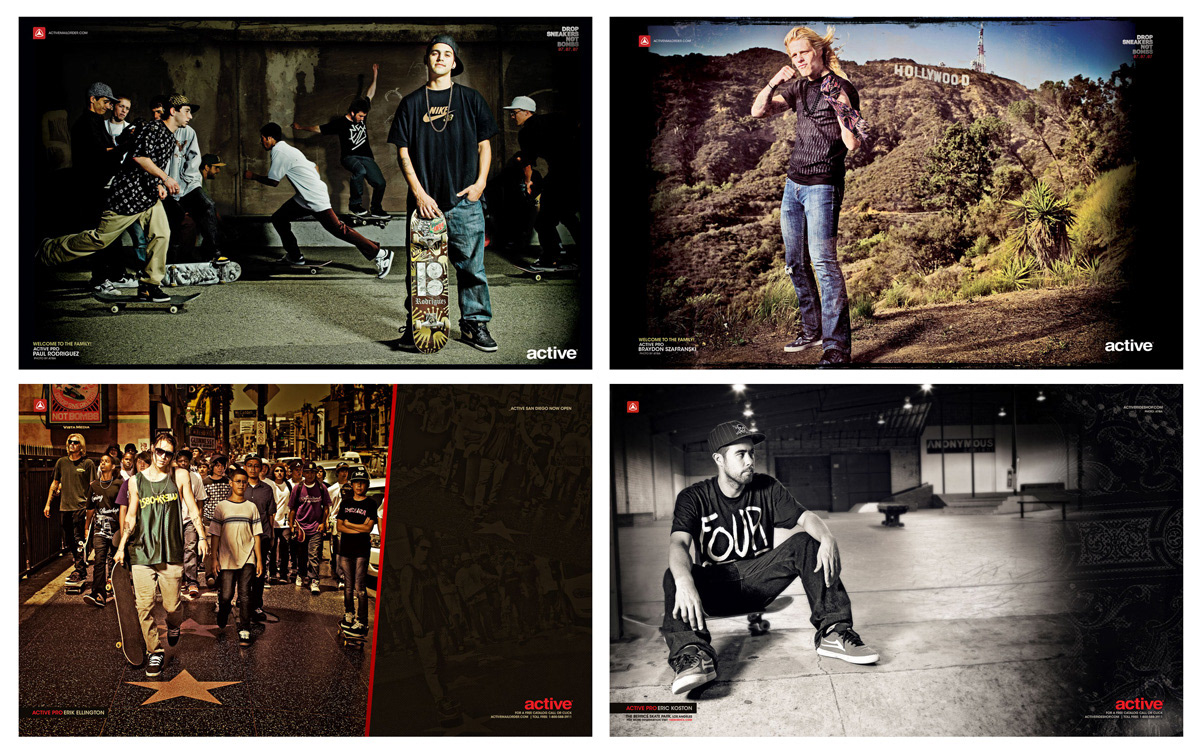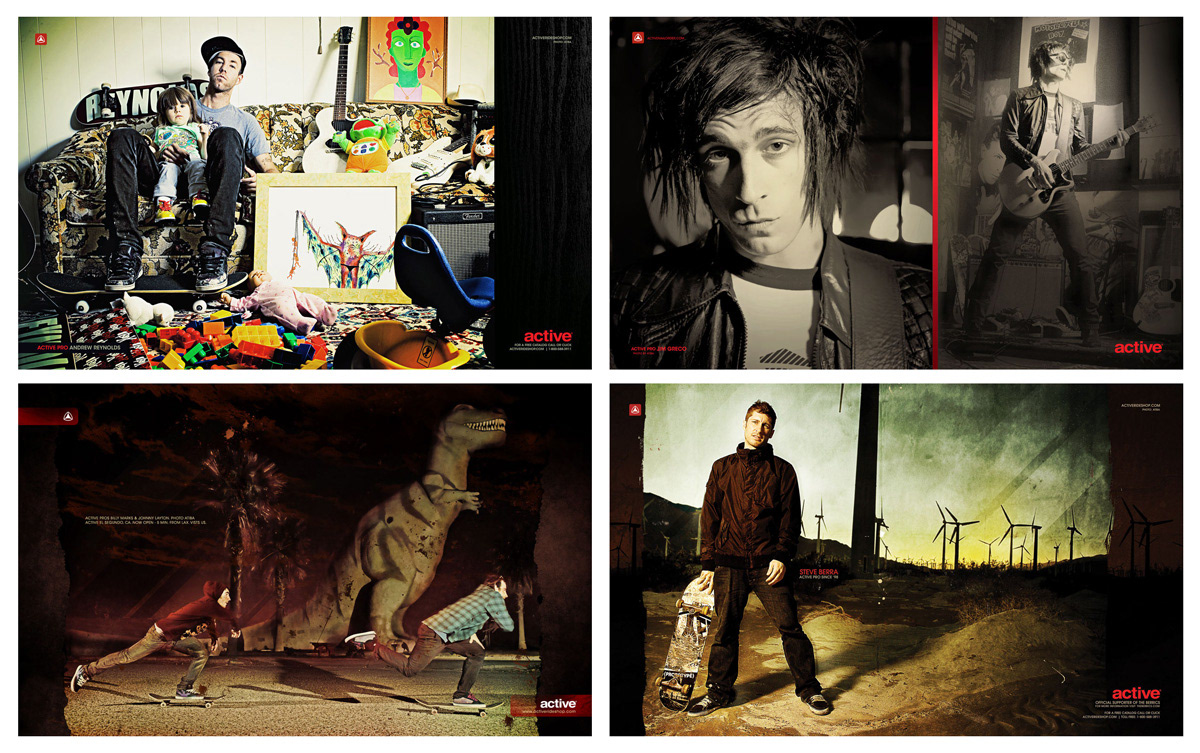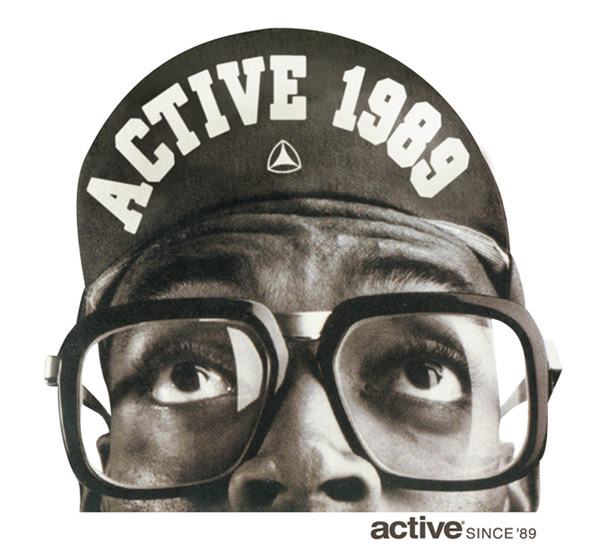 A couple of the original spreads created for
The Skateboard Mag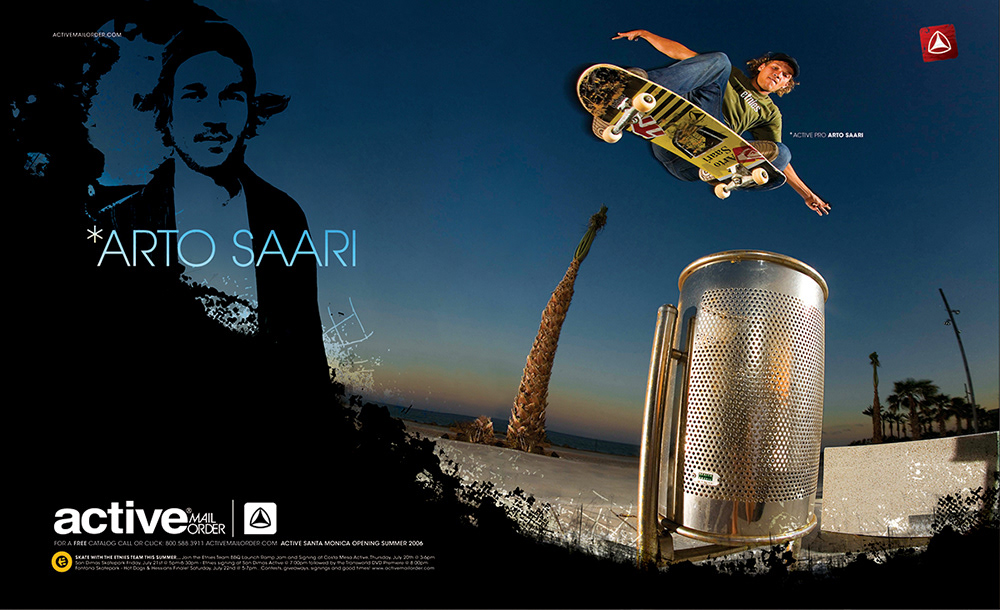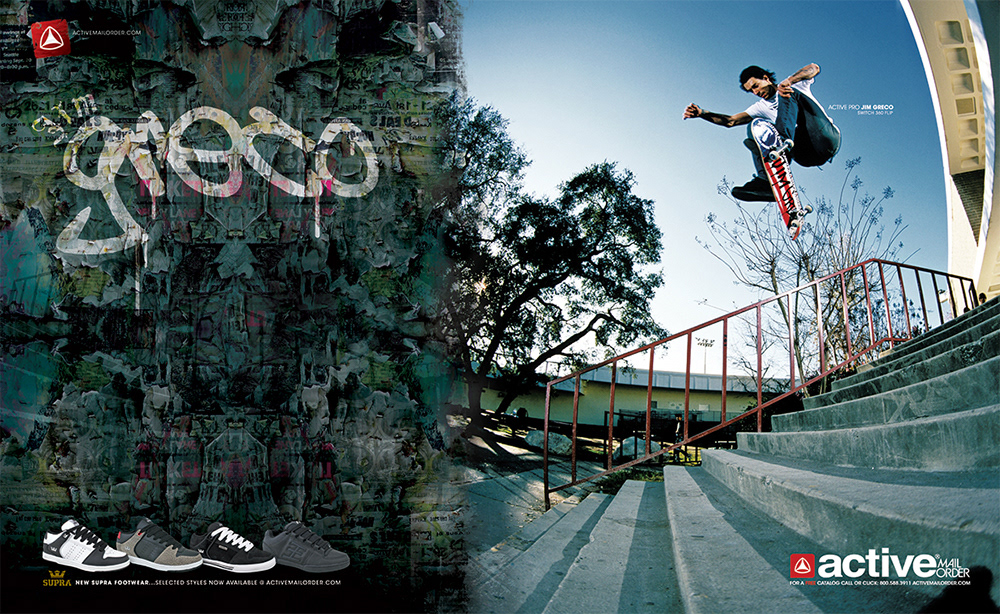 Billy Marks / Fallen promotional postcard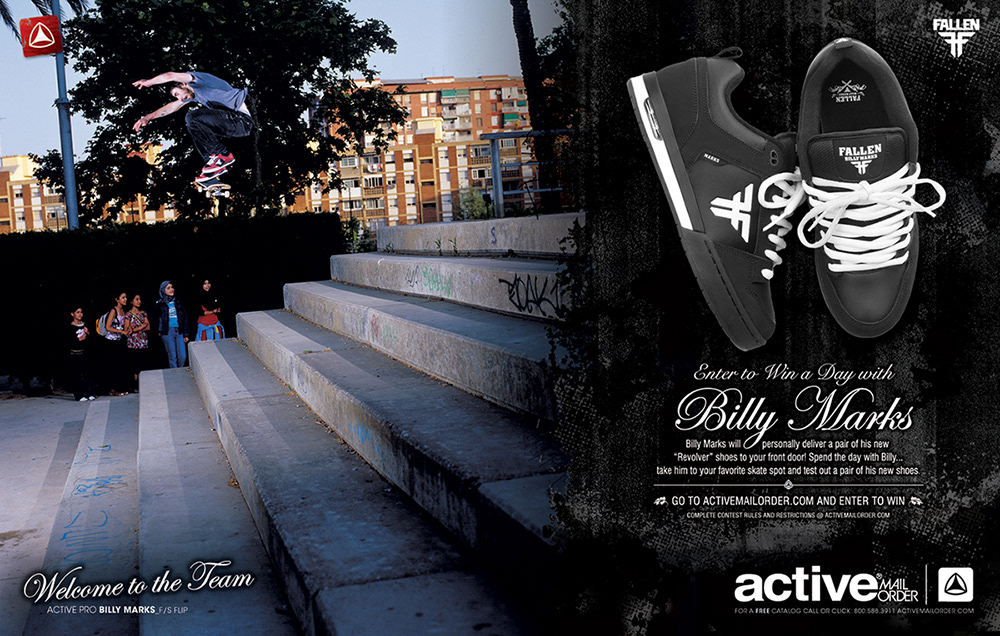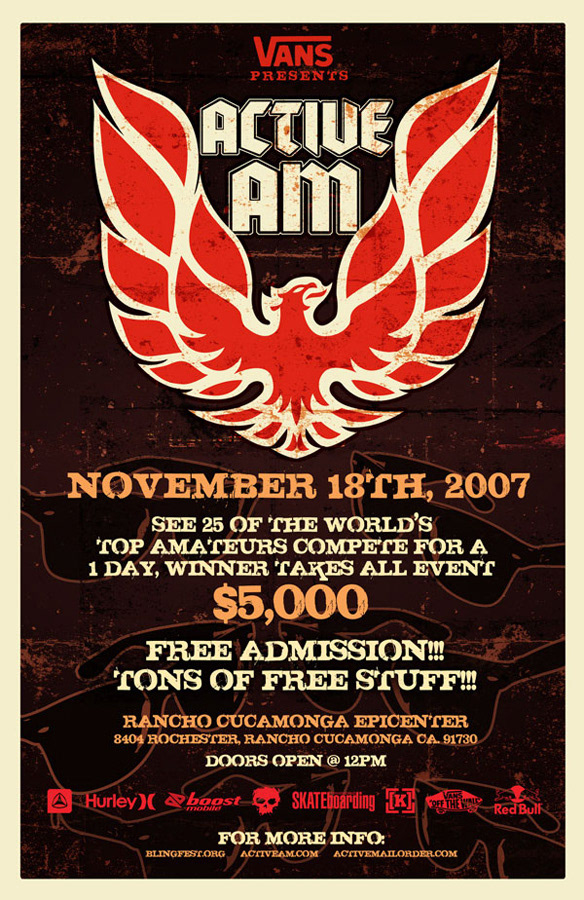 Active Mailorder Catalogs ('99-'08)
 /  Creative Direction & Design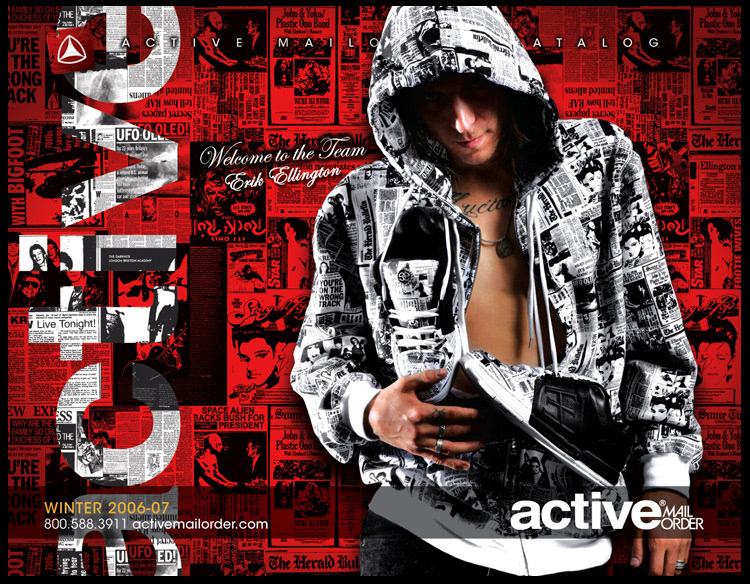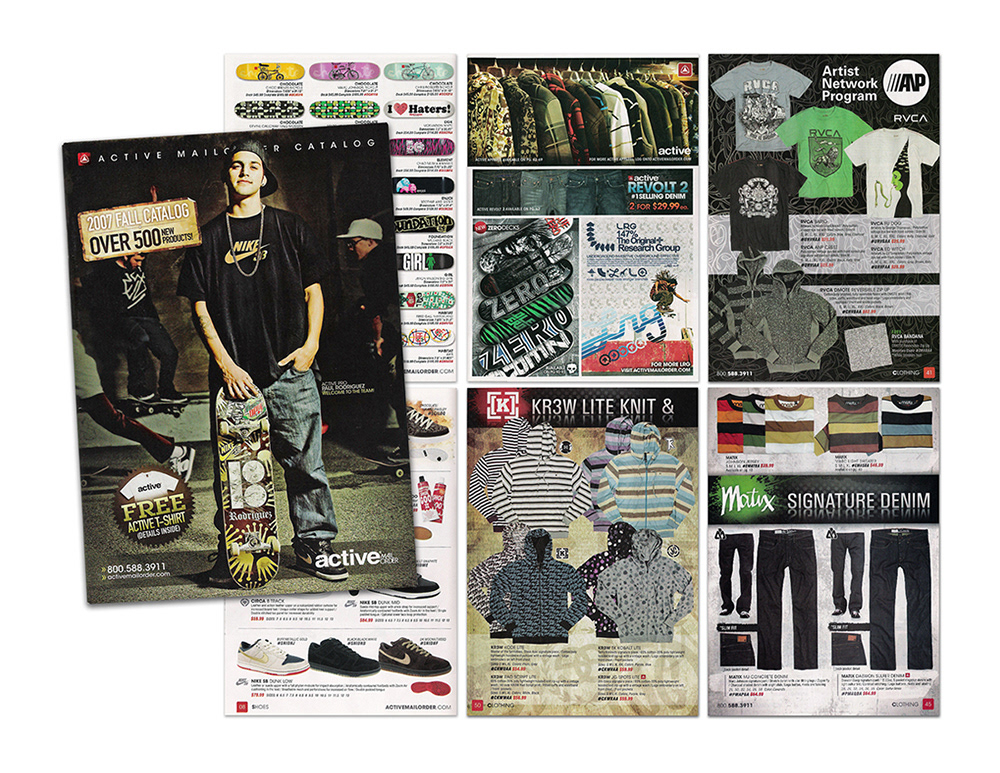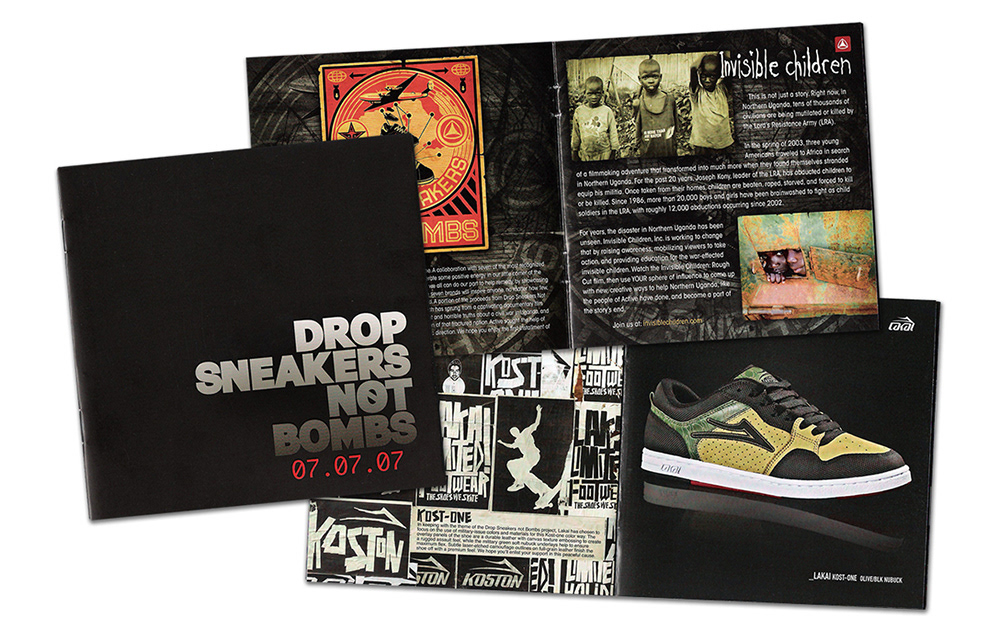 Active Summer Promo
 / photo & design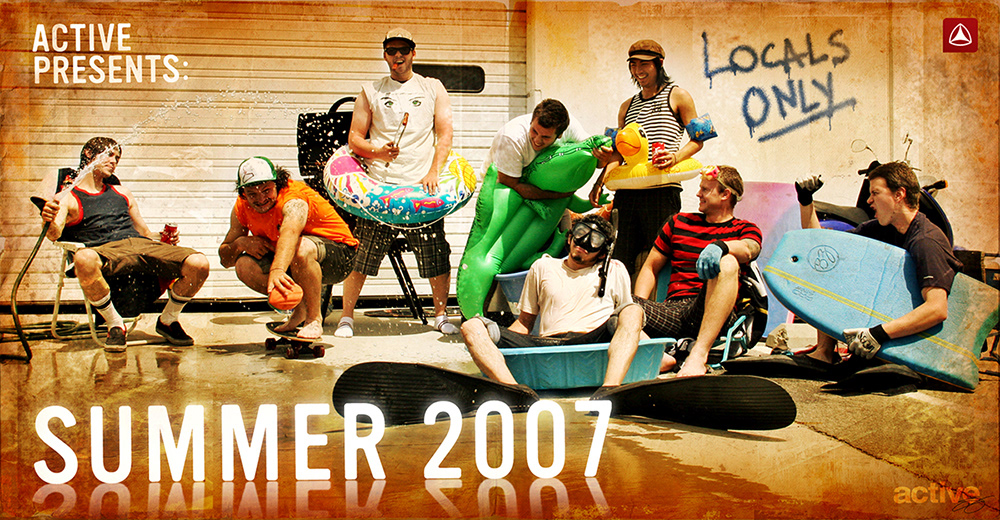 A sampling of a few tee graphics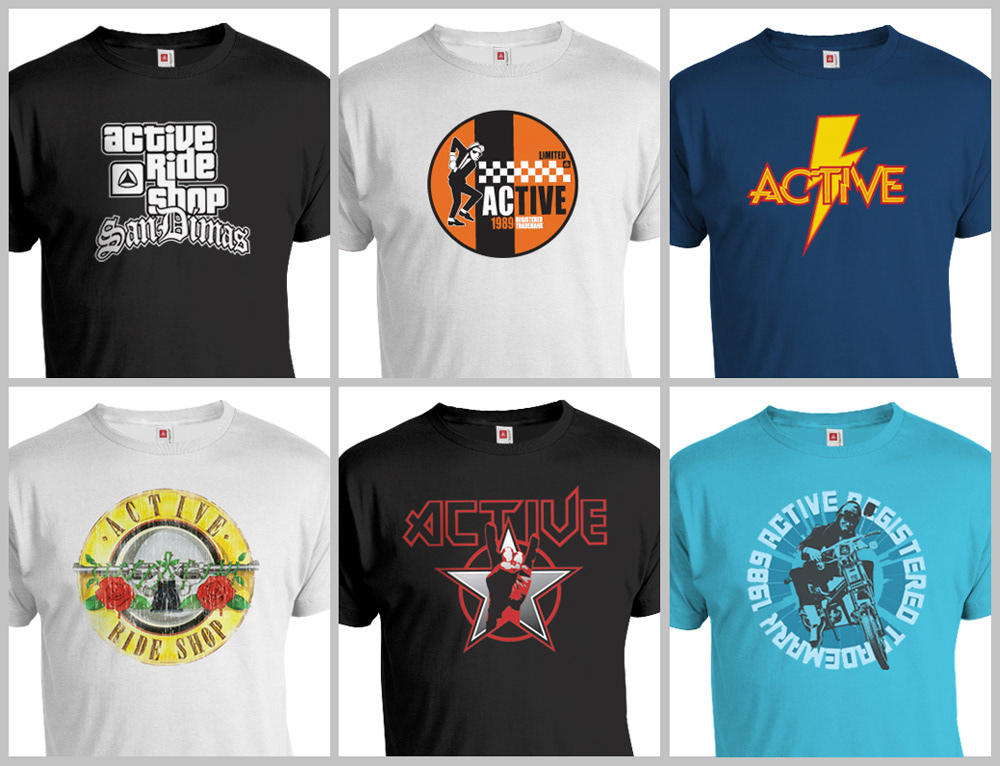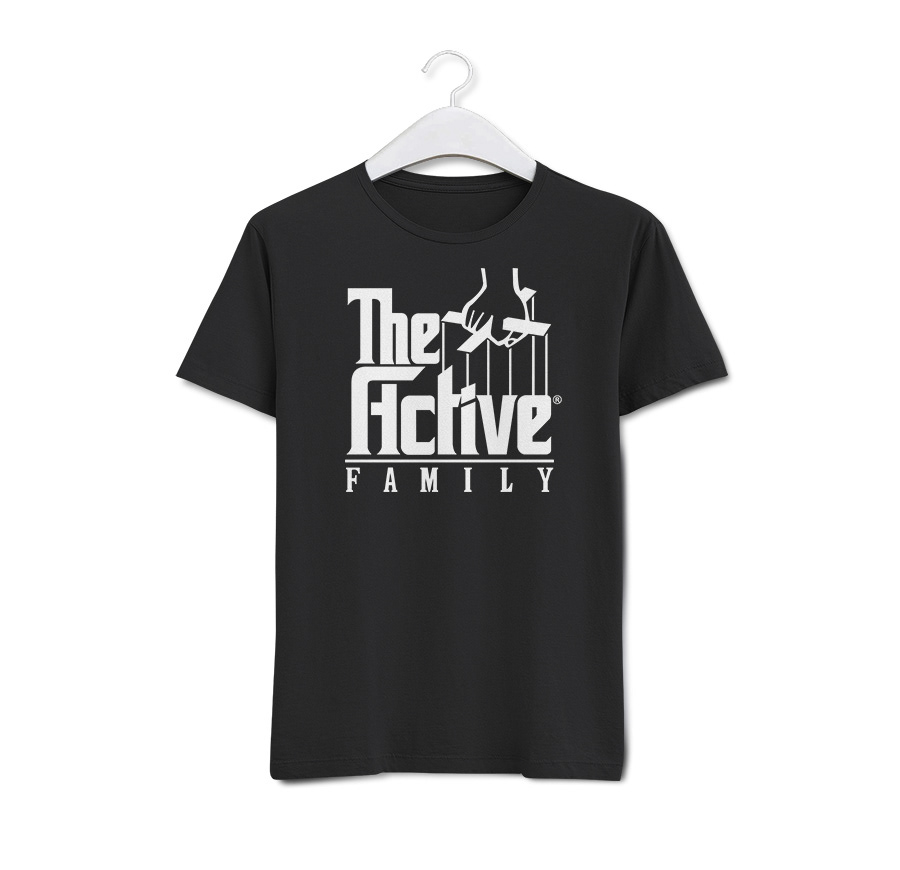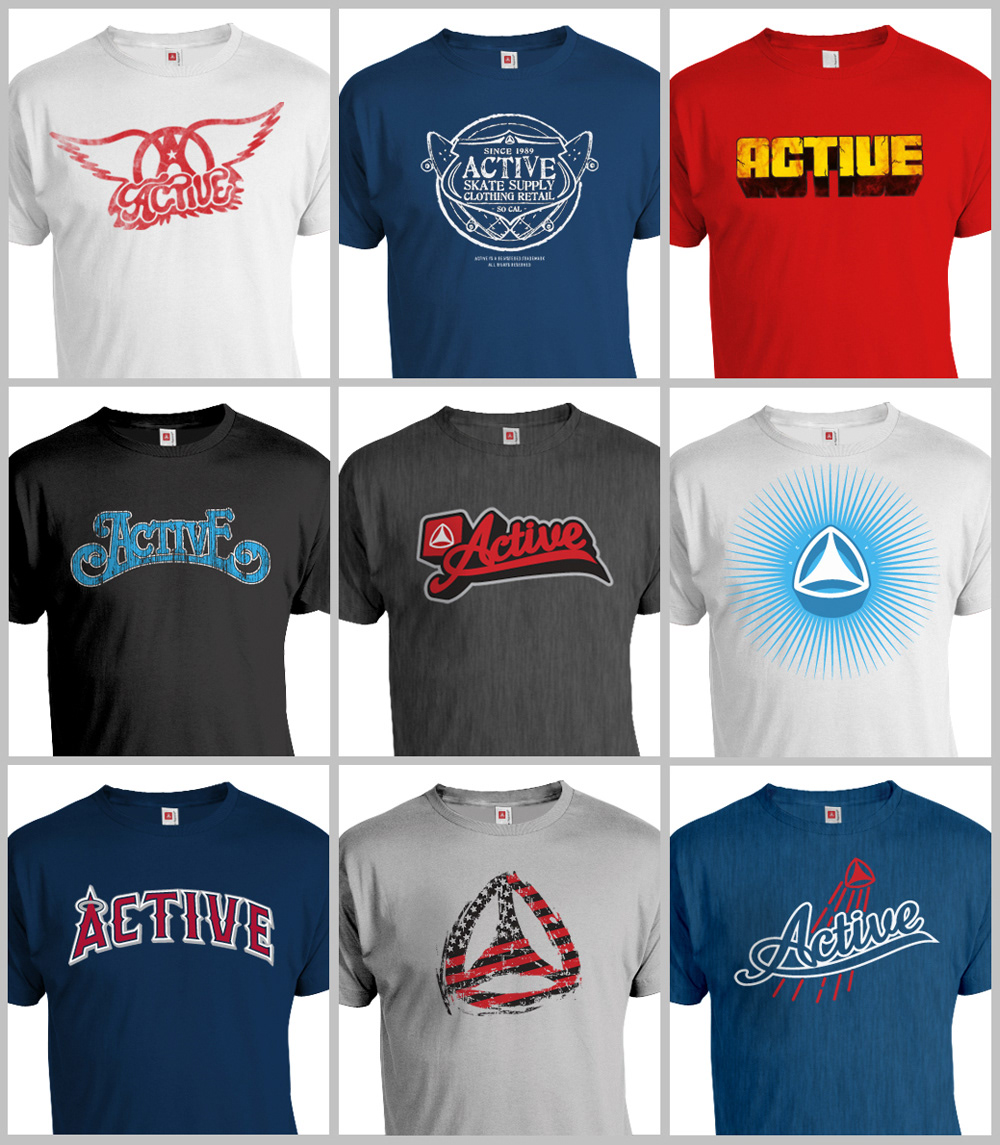 Some of the early ads for
Transworld Skateboarding